Hi There,
here is a next mini tutorial, how to make a nice small or big realistic digital display on your new watch face. Before starting you will need to download an appropriate mono space digital text font in *.ttf format (example).
FIRST STEP
In the first step I do write the "background". It's a small trick to let the old fashion display appears even more realistic. I do use numbers 8888888 and I do set the transparency usually on 10-15%.
SECOND STEPS
Afterwards I just copy the same "digital" layer (transparency 100%) and put there what ever I wish e.g. digital time (#Db#:#DmZ#), steps (#ZSC#), logo (TOMAJA) etc.
Done.

---
Here is the same simple procedure in pictures: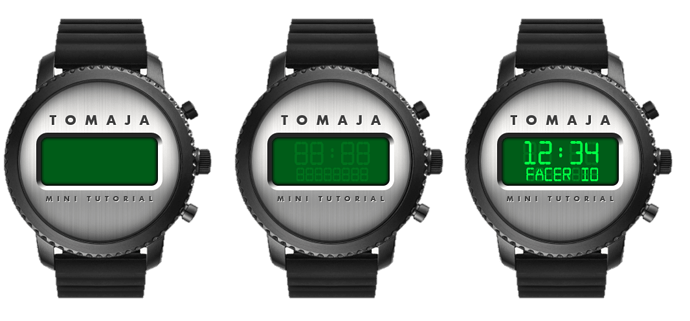 Do you

this mini tutorial?