Hello There!
Here is the new TOP 10, TOP 20 & TOP 30 of Facer Designers according to my statistic data from last 4 months (January 16, 2018 to May 18, 2018):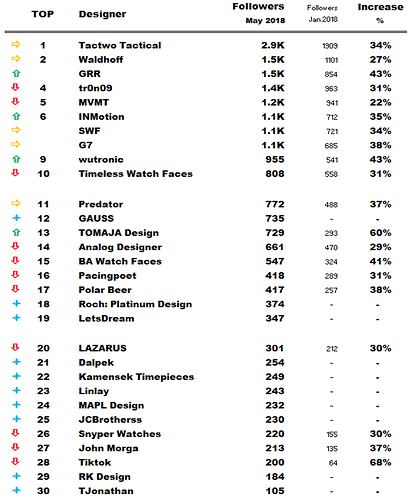 Change of the top position is shown with the arrows or a star (new designer, or a designer, who is new in my statistic package).
I am sorry for the approximated data of designers with more than 1000 Followers (Tactwo Tactical, Waldhoff, GRR, tr0n09, MVMT, INMotion,SWF,G7). Since May 2018 I could not track the exact number due to a change at Facer designer pages.
Please, if you know somebody who actually should be in this list due to followers number, just give me a sign.