Hello everybody!!!
Today I show you a design, quite current !!! "MiO CoronA"!!!
In this design, I think I have achieved quite an interesting programming …



What is it: (The circular turn of the virus's eyes, Inside the circular turn of the seconds …)
Then, with all the effects that there are … with the mask, the eyes, the battery (when the 00-06 battery runs out, the mask begins to appear) … the virus changes colors, the state changes. battery with the different colors of the mask … and others …

Well, here I leave my work for you to see and enjoy!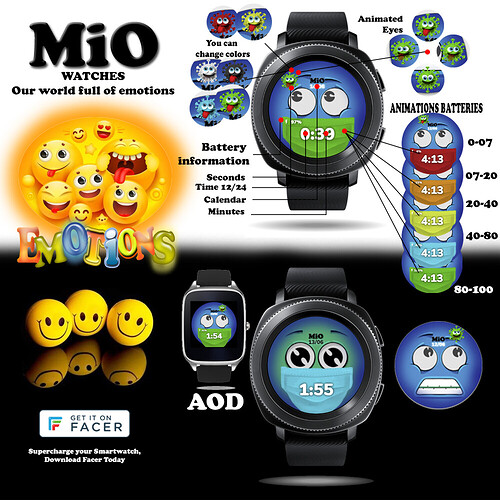 Cordially ! JDCardozo