What opinion can you say about this design …


Cordially!!!
I love it

You've done a great job on this, and I especially love how the helmet opens up and all the information slides into place… excellent work my friend



Thank you very much my friend!!!


Yesterday, I was programming the design all day …) (all with figures and vectors …) (without any GIF) … Just a background video that I now show you …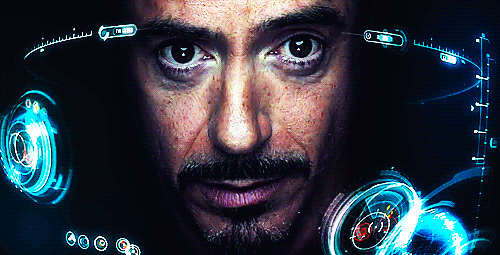 And sometimes I had doubts … how to do better
Here I have another variety of design, from where the face approaches the screen …
Awesome, excellent work you've done there my friend, I congratulate you



Hey @cardozo198013
I like what you did here!
A few tips:
Try not to make the animation to get everything on screen too long, most watches have a default timeout of 5 seconds, so it goes back to DIM mode before everything is shown.
Glow effect on text does not work really well on WearOS watches
The new moon image is hardly visible, perhaps an open circle to show it's there?
Keep the MiO watch faces coming!
Thank you very much my friend again … !!!

In reference to the screen timeout period, it actually stays on longer if the screen is tapped/pressed rather than simply flicking the wrist to wake it up
@ThaMattie @icrltd4
Thank you very much !!!, for helping me with your knowledge …
It's very nice of you, for me …
Glow effect on text does not work really well on WearOS watches
Really … I don't know how to do it, so that the effects are not repeated at the beginning in the main screen … (when the main screen is initialized, exiting AOD)
One time, @Mrantisocialguy explain to me, how to do it, so as not to have these kinds of inconveniences … (but I couldn't quite understand how it's done …)
If, you can help me with this issue again I would be very grateful …

ESPAÑOL: J.D. Lo que hago en lugar de brillar es una de dos cosas.
Utilizo una fuente que tiene un contorno o una versión hueca de la fuente. (La fuente Megatron es una) De esa manera puedo tener un texto con la versión hueca del texto encima en un color diferente para resaltarlo. (vea esta cara para ver un ejemplo MAG 1452)

Usaré texto múltiple en un color diferente y lo desplazaré 1 o 2 espacios arriba y hacia un lado para que sea como una sombra del texto. (mira esta cara para ver un ejemplo MAG 1377)
ENGLISH: J.D. What I do instead of glow is one of two things.
I use a font that has an outline, or hollow version of the of font. (Megatron font is one) That way I can have a text with the hollow version of the text sitting above it in a different color to highlight it. (see this face for an example MAG 1452)

I will use multiple text in a different color and offset it 1 or 2 spaces above and to the side to make it like a shadow of the text. (see this face for an example MAG 1377)
@mrantisocialguy recien llegue a mi casa…
Ahora voy a mirar lo que me escribistes…

Español
Muy interesante tu forma de programacion …amigo!!!
Hay comandos que todavia no los use, y desconosco su forma de trabajar…
Voy a tener que mirar detenidamente para poder estudiarlos…
Desde ya muchas gracias por tu tiempo y atencion hacia mi…
Yo todos estos dias , tambien estoy muy ocupado con las propagandas de mis relojes…
Estoy intentando hacer un videoclip ,tambien de los relojes…y demas…
Me lleva mucho tiempo, hacer las propagandas, por eso, no programo tantas caras de relojes, por ahora…
Quiero preparar una linda extructura de todos los relojes quqe tengo…y nuevas colecciones…
Por cualquier cosita… te escribo y te pregunto …por si no llego a entender, por el tema de programacion con la cual me ayudastes
Cordialmente mi amigo Mrantisocialguy…
English
Very interesting your way of programming … friend !!!
There are commands that I still don't use, and I don't know how they work …
I'm going to have to look closely to study them …
Thank you in advance for your time and attention to me …
All these days, I am also very busy with the advertisements of my watches …
I'm trying to make a video clip, also about watches … and others …
It takes me a long time to do the commercials, that's why I don't program as many watch faces for now …
I want to prepare a nice structure of all the watches I have … and new collections …
For whatever little thing … I write to you and ask you … in case I do not understand, for the programming issue with which you helped me
Cordially my friend Mrantisocialguy …
that depends on the OS/watch, mine is exactly the same