This digital watch brings the party to your wrist.


Your opinion on this is as always gladly read
That's pretty neat, you've done a good job, and the Time Font works well too

That image looks familiar. I like the way you added the animation. Well done!
@Linlay as pretty much every Halloween image / theme seems familiar or Christmas motive…in the fewest areas you can hardly create anything new.
Yes, there will always be pumpkins for Halloween and Santa Claus for Christmas. The fun is being creative and using your own interpretation of things - as you did by adding animation to this one.
Cool design the animation is cool as well
It's nice, I like the subtle animations and the colors used.
When I saw the design in @upgrade-gd , it reminded me of my advertising image, the collection "Evolution" on my page. And also my advertising image from my Facer.io account…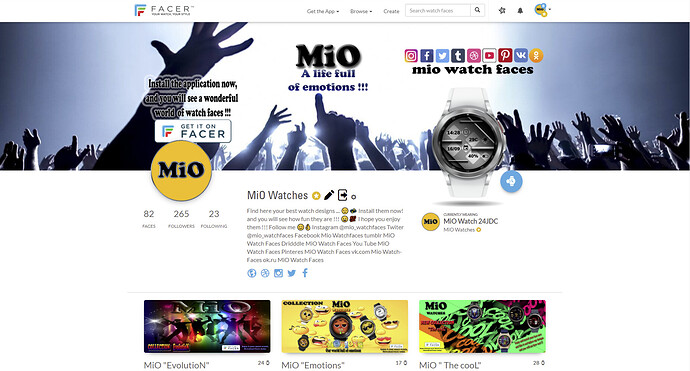 It's a very popular theme. I remember going through them when I was looking for backgrounds, but needed only one image so it wasn't worth buying the license. I had to settle on a free one from a different site. These are the images I was thinking of however:
Yes, indeed it looks similar to my picture, only mine is made with Illustrator from Adobe…so pure vector graphics.