I'm not sure what makes this special, but my first watch to hit 10,000 syncs in its first month. Woo-hoo!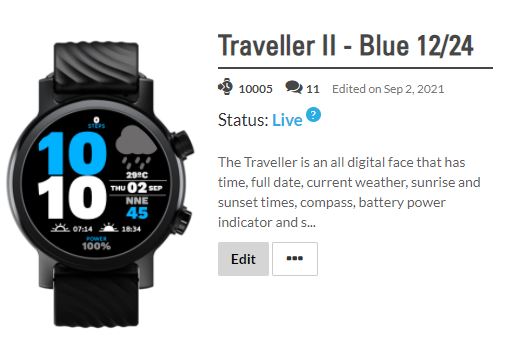 Congratulations. It has some appeal, but no idea what makes so many people to try it.
I used to have watchface for apple, that actually did not work, but the people tried it 2000 times before I removed it on other day. Never understood why, it was not pretty, no speciality, just plain time, weather, battery info…
Good job Rich. Nice watch. Good readability. You should get an invitation to GoPro soon : )
Congratulations Rich


I congratulate you for your great work … and quality of design !!!




Let's go for more !!!
It does look nice, so

well done! Yeah it's always tough to predict. But I'd say that these clean digital info display designs do tend to fill the top half of the charts. So obviously it's a style that appeals to a majority.
Just consider this, I have 1,511 faces published. I started doing watch faces on Facer June of 2019. My highest synced watch face so far has 12,493 syncs. I have a few faces that have zero syncs at all. I've had a number one on the Top 100 Free list. And after all that I have NEVER had 10k syncs on any watch face in it's first month. Sometimes fate, the stars, the divine, or whatever you believe runs everything, steps in and you make a face that just "clicks" with a lot of people. You have that in this face, so don't question it, just accept it and enjoy the moment! By the way, congratulations on the accomplishment.