Well done. I like that you have your own unique style. Keep it up!
Thank you very much, Orion!
Yeah, I just was thinking the same as Orion, your own style is solid, and I love this one…
Edited: I just tested in my watch the XL, I really love the readibility. But, in my watch and the facer app preview theres something with the sunrise sunset tags… Look what I mean…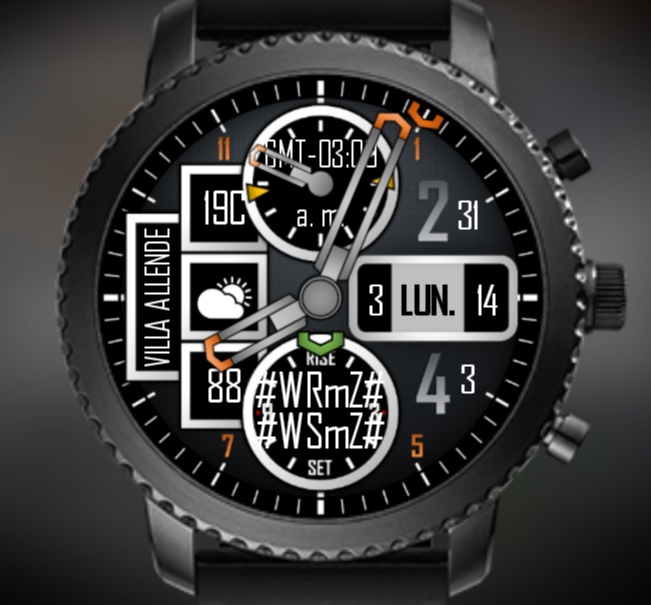 Hi Carlos, the tags look weird! I only have access to a Samsung S3, it works fine in the GMT zone. But these are the standard tags, nothing fancy about them. I will try to find a way to test it differently.
I also make the font for the timezone name label should be smaller.
Current location use to be tricky, in some watches shows only the city and in other has a 200 characteres complete description haha. The tags for sunset and sunrise are not very reliable in all the systems.You should try #WSUNSRISEH24##WSUNRISEM# and #WSUNSETH24##WSUNSETM#…
Thank you, Carlos! I have published an updated version with the tags you suggested, will update all my watches. I did not know about this location feature!