Another face to add to my Apollo 11 50th Anniversary collection.
This one is based around an Altimeter/Pilot type face with hands to show battery and step count.
The green hand shows the battery charge ( counter clockwise from 10 down to 0 ). The white dot indicates the fully charged position.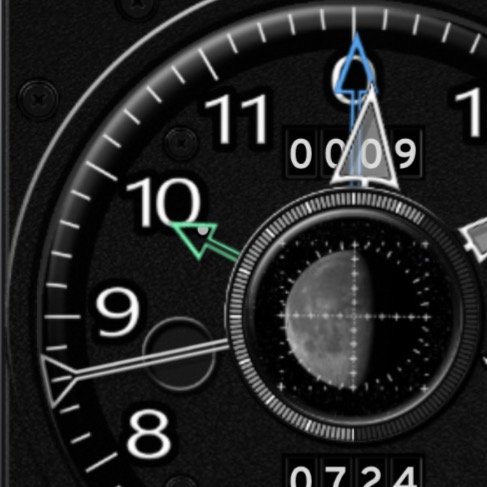 The small window between the 8 and 9 displays a warning flag when the battery gets low:
clear from 100 down to 30
White when it drops to 30
Yellow from 15; and
Red 8 and below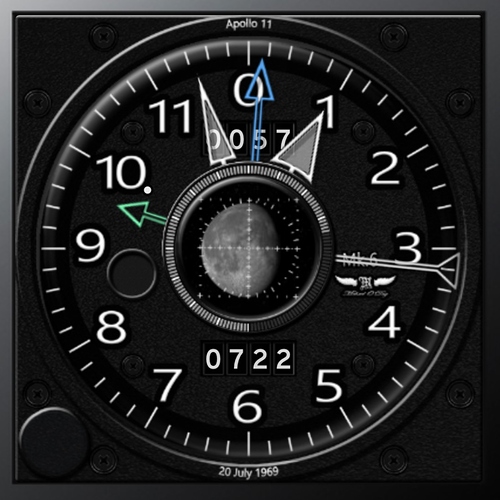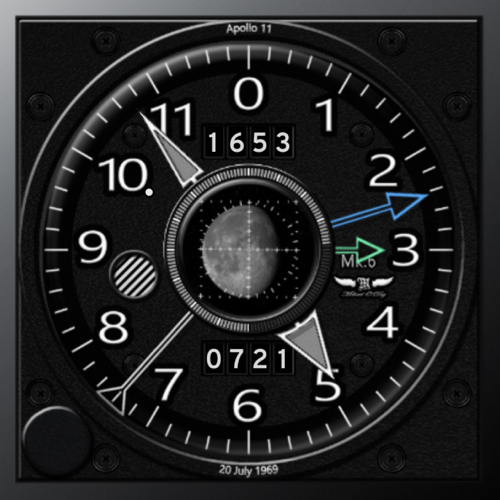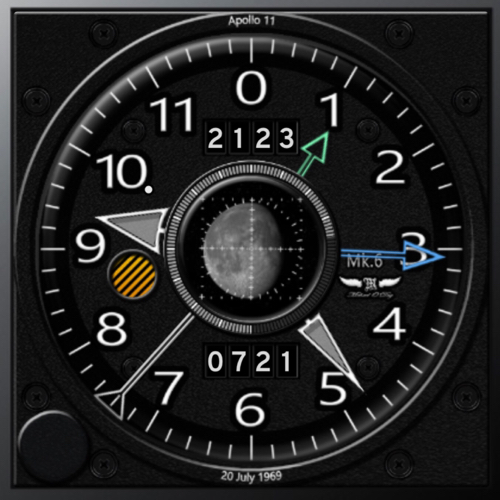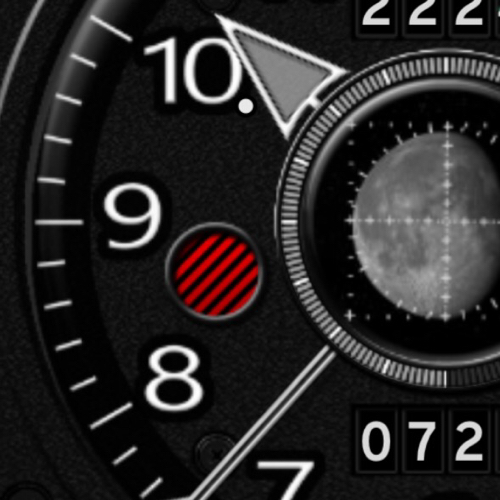 The moon phase image changes approx. every 12hrs and the outer progress bar indicates the degree of illumination.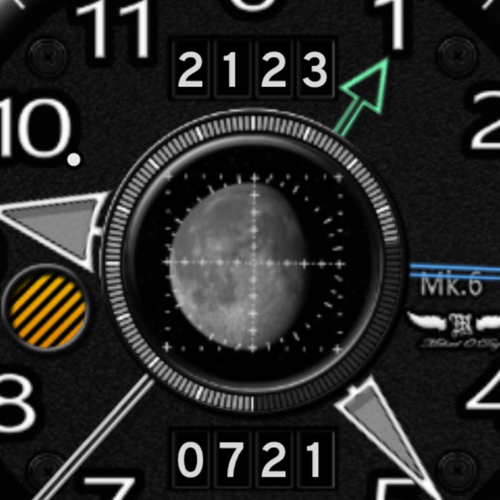 …
Description:
"This Altimeter/Pilot style watch commemorates the 50th anniversary of the first landing on the moon by Neil Armstrong and Buzz Aldrin on July 20, 1969, with Michael Collins in the Apollo 11 command module.
Pride of place in the centre of the watch is a view of the moon through a reconstruction of the command module's Crew Optical Alignment Sights (COAS). In 1969 this was a key tool for confirming correct navigation, on this watch the COAS shows the moon as it changes phase during the month and the outer progress bar indicates the degree of illumination.
Features:
Watch Battery meter ( small green hand rotating anti-clockwise from 10 to 0 ) with low battery warning flags for low level ( round window between 8 and 9; white 30%, yellow 15%, red 8% ).

Steps Hand ( blue, clockwise, 0 to 12000 steps) - Digital 12/24hr time ( top )

Digital Month/Day ( bottom )

AOD mode and square format supported.
Note: in keeping with the "realistic" theme, the second hand is not hidden when your watch goes into dim mode. This prevents the hand from disappearing and reappearing every time the watch changes mode. Altimeter hands don't generally do that but they do stop moving sometimes

I hope you enjoy this commemorative watch."
…
And the collection …
…