Hello, I just join cool community of Facer!
I'm proud owner of TicWatch Pro, that want something diffrent than stock watch faces

I read this forum, a lot, and find out that Gauss is using Cad software to design watch faces.
So i lunched my cad (I work in it 85% of the day) and this came out.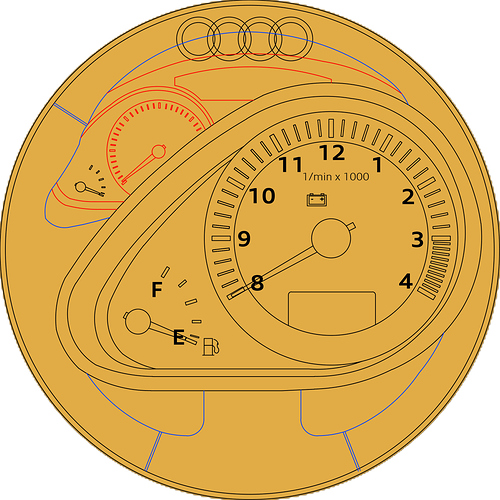 Any sugestions welcome!
Regards.
Kris.