This luxurious silver and white watch face features a cameo glass centre piece decorated with lovely off-white figures set against a gorgeous deep reddish-brown sky.
The central figure is a classically draped maiden harvesting apples and other fruit with the aid of three putti.
At the edges of the cameo, the day, date and battery charge are displayed in embossed sliver text deep within cut-outs in the dial.
The cameo glass is from a rare antique vase crafted by Thomas Webb & Sons ( circa 1900 ).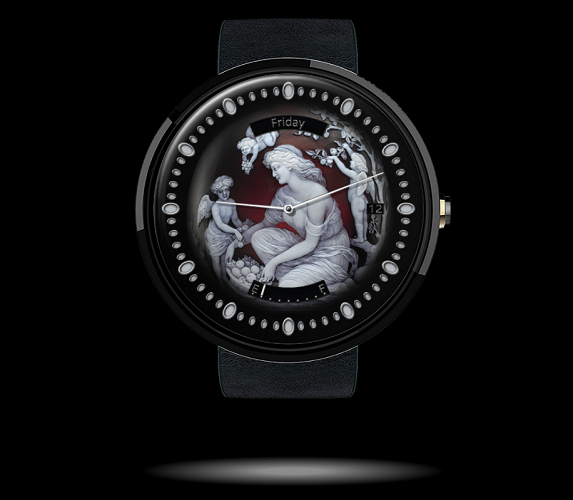 I would love to hear what you think.