As you can see in the thread below, at least one person is having problems with this face ( date, battery and steps numerals not displaying correctly ) and it would be great if you could let me know if the face has worked ok or not for you ( which model watch you have would be also good to know ).
My working theory at the moment is that my expressions ( based around the floor function ) are not playing nicely with his watch ( Huawei Watch W1 ).
It works ok in my watch, a Samsung Galaxy Watch.
Much appreciated,
Mike
---
Original post continues below
---
A new watch that sets out to display "the essential information presented in a clear, easy to read and Always On Display ( AOD ) watch face ".
A small feature, not immediately obvious, is the appearance of a red flag in the "fuel gauge" when the battery charge falls below 20%.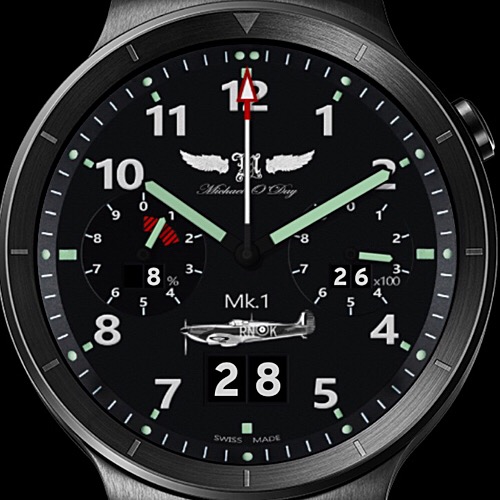 I would love to know what you think.
Cheers
Mike