An easy to read pilot/aviator watch based on an aircraft altimeter gauge.
Features:
Main "ALT" digital display shows battery charge with warning flags for low level.

Top right shows time.

Bottom right show date in month/day format.

Blue hand indicates step count.

AOD mode and square format watches are supported.

"Surface finish" of watch face is powdered metal in keeping with the aircraft gauge theme.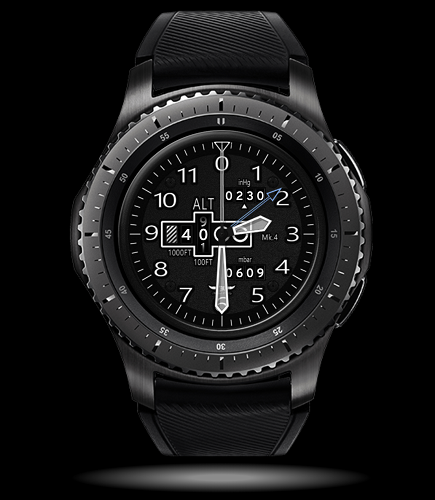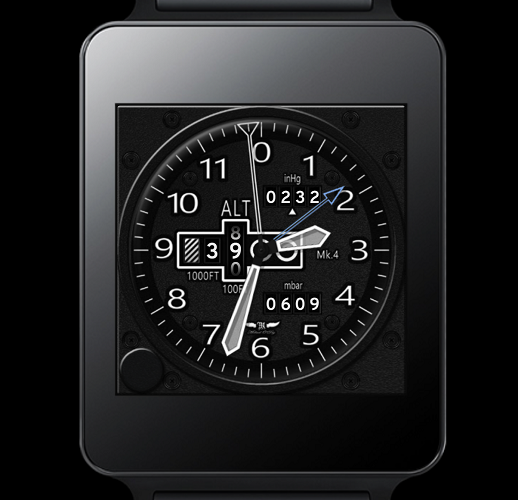 The "Watch glass" is placed slightly differently for round versus square watches.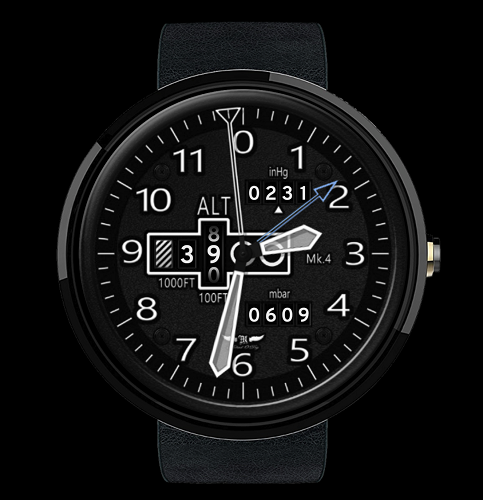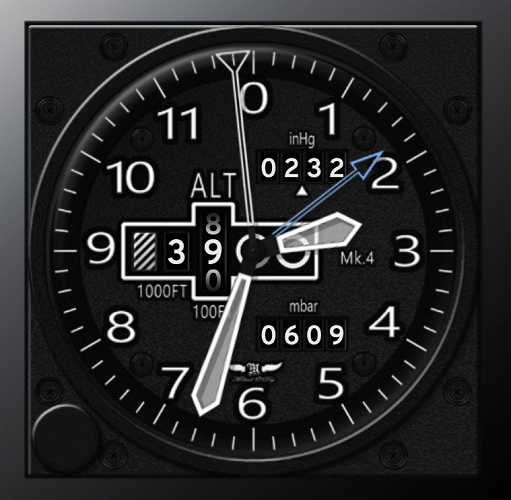 A yellow low "altitude" flag is displayed when the battery level drops to 15%.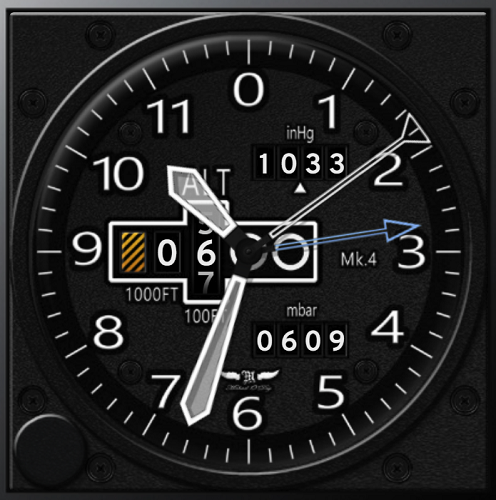 And a red very low "altitude" flag is shown at 5% to indicate the level is critically low.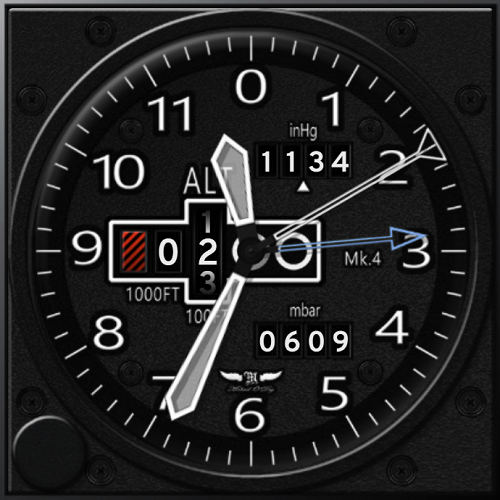 Note: in keeping with the "realistic" theme, the second hand is not hidden when your watch goes into dim mode. This prevents the hand from disappearing and reappearing every time the watch changes mode. Altimeter hands don't generally do that but they do stop moving sometimes

…
I would love to hear what you think.