An elegant and configurable dive style watch face presenting information in a clear easy to read Always On Display ( AOD ) that allows instant access to common Apps.
With its large numerals and bright hands you can read the time and date at glace while you keep track of the Sun and the Moon they race each other across the sky each day to meet up briefly once per month.
Sunrise and sunset times are shown in the top dial, watch battery in the middle and a window into the sky shows the moon as it changes during the month, while a small silver moon-let rotates in its track around the outside of the window to indicate the age of the moon in days.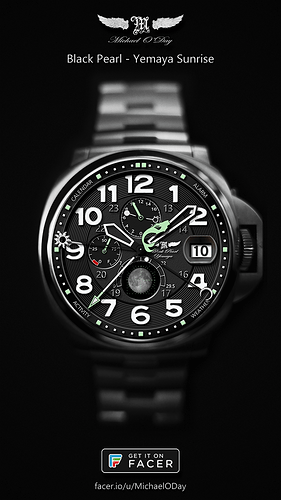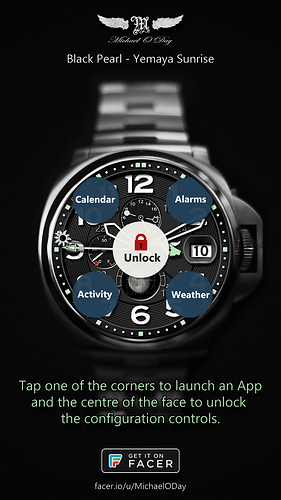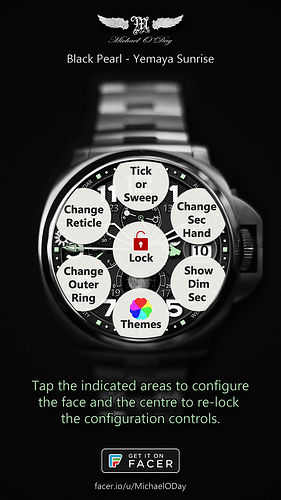 Tap the centre of the face to briefly display the user guides and to unlock the user controls for colour theme, second hand and outer ring configuration and more.
……
Available now!