Hi, here is a new version of my Deep Ocean watchface design.
Added some shadows and lights and a black and white coloration…
Also Dim mode more power saver with full black background.
Features are:
-Day in month
-Day of week
-Watch battery level
-Moon phases
-Digital time in seconds dial
Let me know what you think about it.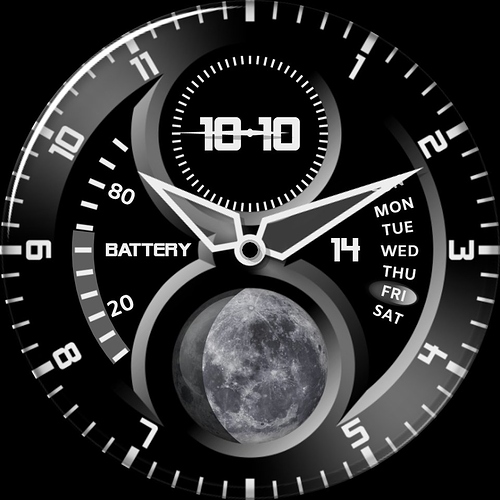 EDIT: RED & WHITE VERSION OUT NOW!!!