The "Def Stan 66-04 Chronograph Themes" is a themeable interpretation of the 1970's British military watch.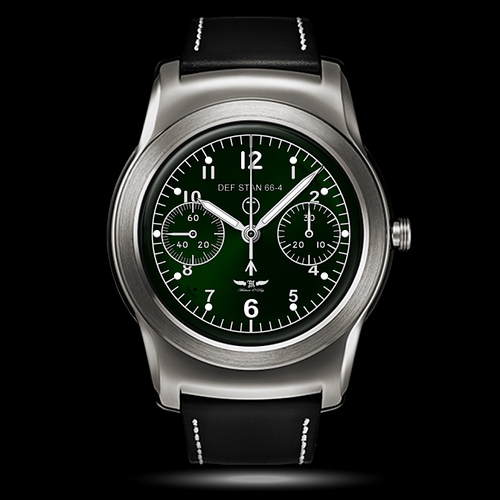 ( Based on Defence Standard 66-4 ( Part 2 ) / Issue 3 ).
Tap the centre of the face to unlock the user controls for colour theme, watch glass, brightness and chronograph second hand display in dim mode.
Tap the top right edge to start/stop the chronograph and bottom left to reset it.
…
Available now!