Swiss time piece we all know

Comments are welcome.
Nice face.
Keep it up
Just the Meteo, Altimeter, Chrono, Compass, Alarm and Thermo are not doing anything there since facer is not compatible
Thanks for the tip, will update it. Cheers.
Is Thermo current temperature?
@eradicator09
On the original watch T-Touch from Tissot it is
Here wont make anything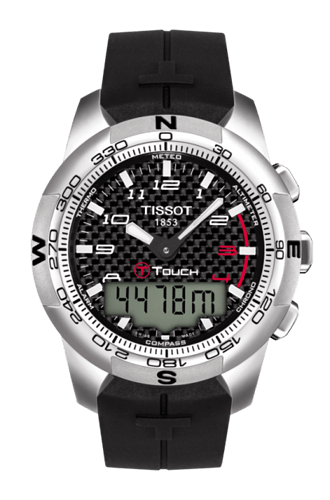 https://www.tissotwatches.com/en-en/shop/tissot-t-touch-ii-titanium-gent.html
Updated

Hi @samdsx.
I really like it but allow me a comment, what you have done now to cover the "Meteo, Altimeter, Chrono, Compass, Alarm and Thermo" just doesn't make much sense on the gear s3 since is repeating what is already on the watch itself.
Try to remove all of it and make the background full frame size hiding the minutes/seconds. Give it a try or just make a duplicate but without it.
Tell me if it makes sense
You're completely right, since i don't have the image anymore i'll change it differently

No need @samdsx , just increase the background size some pixels

Where are you from Sergio?
Brasil?
done

i'm Portuguese but living in Switzerland. You?
Boas Sergio, estava a ver que nao hehe
Tb sou Portugues
Espetaculo, agora ficou bem
Na minha opiniao claro
Obrigado

sabes que trabalhar e fazer relogios ao mesmo tempo não é facil. Tenho que treinar um pouco mais pois só estou aqui à pouco mais de uma semana

O importante e nao desistir


Ve os meus e da a tua opiniao
Nice work! Hope Tissot dont notice you've used their t_touch logo though

Hey. Thanks for your comment. Will change it