Free design entered into the TicWatch contest. Enjoy:

The animation is quite spectacular, but does it tell me the time? Not trying to be a tool, I just cannot see the time on there.
The red hand points to the current hour (analog). The digital time is shown at the top. In dim mode, the digital time is much bigger and there is an additional minute hand for visibility: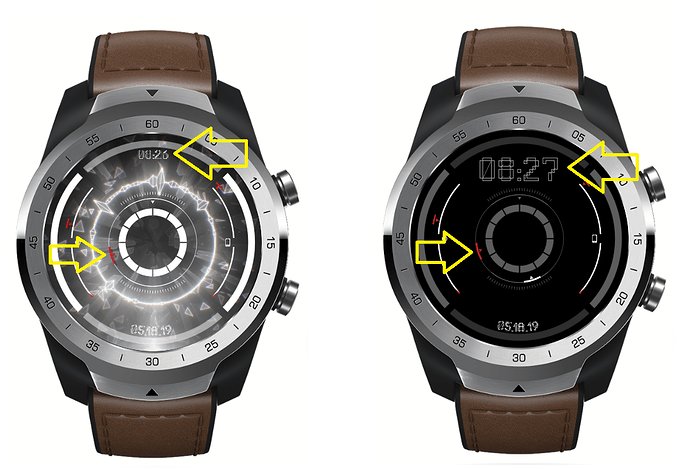 That's cool. I'm just thinking about readability in active mode. Perhaps the time elements show up more prominently on the watch than they do on my computer monitor, but I would consider making them more readable. That is really all I am getting at. Either way, the animation is really slick.