My Fair Lady is based on a fashion sketch by Katie Rodgers and named for the 1964 musical film, which stars Audrey Hepburn.
Tags: Secret Garden Katie Rodgers art watercolor fashion formal floral gown dress lady woman 心
Comments and feedback welcome! This is my second watch face.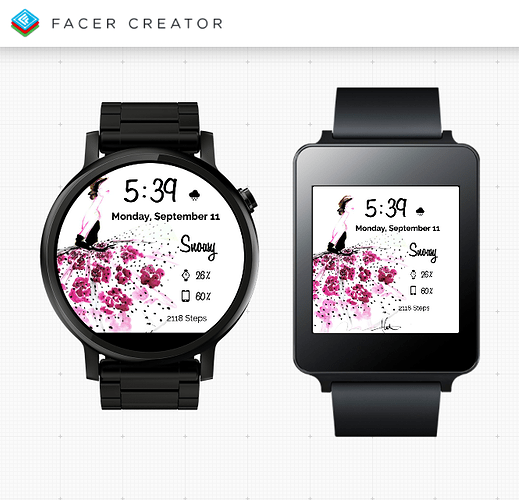 ---
Edits:
Added 12/24-hour format.
Added monochromatic Dim background.
Deceased font size to accommodate September Wednesdays.
Republished to fix Android Active/Dim previews.
Replaced monochromatic with tinted Dim background.
Added weather text to Dim side.
Rebalanced typographical setting.