"Oceanic Moon" is an elegant dive watch face that you can colour and configure to suit your smartwatch and taste.
The small dial indicates power reserve; rotating anti-clockwise from full to empty.
Tap the centre of the face to unlock the user controls for colour theme, watch glass, brightness and second hand display in dim mode.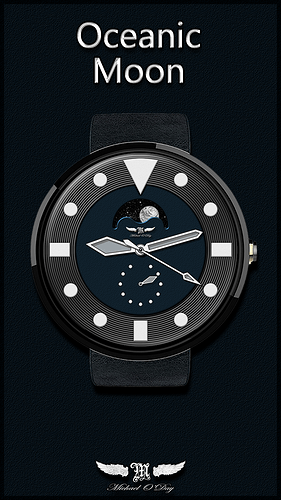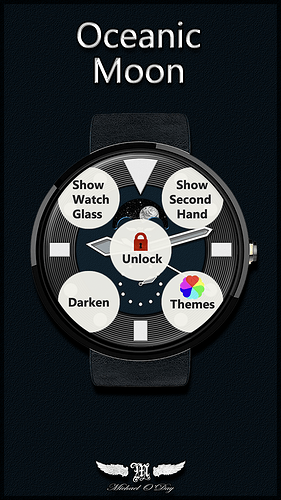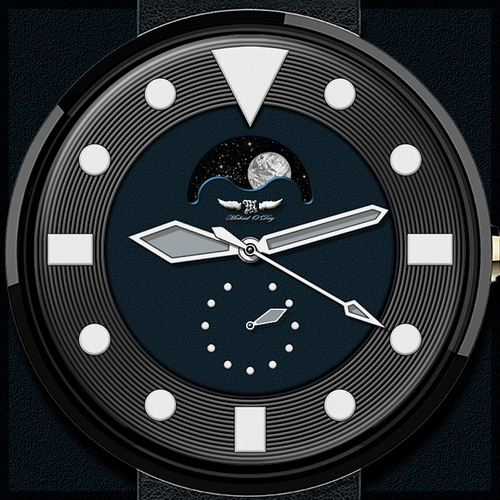 …
Available now!