This is my new watch face, the OD Spirit.
https://www.facer.io/watchface/BSAOCAsh85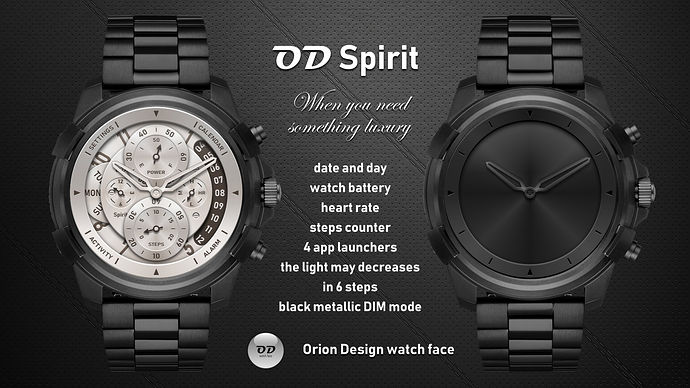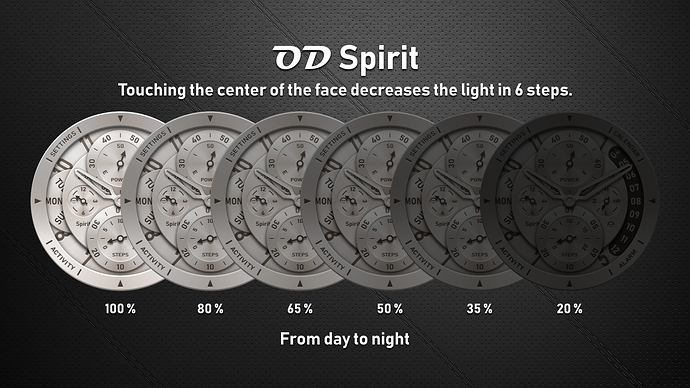 Wonderful ! I love the multiple layers of dials and the outer menu bezel is cool !
Well done

Wow, this is a clear standout among designs. Even the dim mode is incredibly slick.
Nice and clean looking! I like it.
Love it, amazing, thumbs up
That looks great! Im not a bid fan of analog for the most part but this is stunning!
Love the design and shadowing for the dials. Most excellent lighting and DIM mode!
Enjoy!
az igeeeen! és nagyon tetszik a minimal dim mode… a mutató nagyon jól látható, és a sub dial is nagyon jól lehet olvasni! csak gartulálni tudok!
olyan szép hogy meg is veszem!
és miért nem találom meg a shopban???
@safesz nagyon szépen köszönöm! Igen, ez fontos szempont volt, hogy minden olvasható legyen. Azért nem találod meg a shopban, mert még elbírálás alatt áll. Ilyenkor megnézik, hogy minden működik-e rajta, van-e hozzá a négyzetes kijelzőhöz való garfika, stb. Szerintem ma már elérhető lesz, egy napja töltöttem fel.
dörzsölöm a tenyerem… a sárgát meg köszi!!!
azt nem értem hogy az egyes face-ra érkező kommentekhez miért csak a droidosban lehet hozzáférni…
Itt is hozzá lehet férni a tervező nézetben az óráknál, meg a képernyő bal oldalán (Latest Reviews).
valóban, de ha egyszer egy commentet megválaszoltál akkor már nem…