Finally completed this moon phase design I started a few months back.

Nice I like it, congratulations.
Really cool! Colors remind of blueprints. (in a good way)
Great work with the style and the color, true classic design.
Just one question, now is full moon so I can´t figure out, how the phase moon work? Dark mask over the little moon? Or what?
It is showing a full moon. Its a little trick of the light on the shadow/highlight behind it. Here is the full size image that should be displaying right now for reference: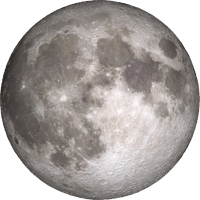 There is a slight left to right shadow on the original.
The phases should change through the standard 8.
Now I see it, it looks really fine!

Looks great! i like the blue and the roman numerals as well.