Hello guys i'm new here , first time posting … i would like hear your opinions !

Very nice. Great design and I love the animation. Well done!
Great Design and great idea.
You clearly have talent.
I would change the numbers for the hours though, they are a little hard to read
yeah man , i really which we have higher resolution screens on our watches the original resolution of my graphics are 2000 x 2000 pixels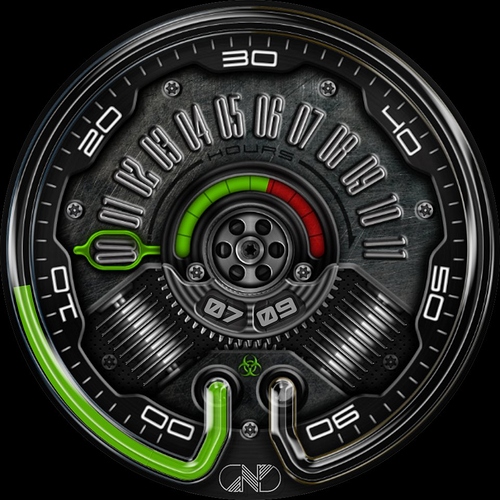 That does look AMAZING, its an incredible watch.
Maybe too much work for a 300x300 pixel screen

The attention do details is excellent, great job
I really like it, Its right up my street. Weirdly I only discovered and starting followong you yesterday

I like your style, it's like your in my head except you have the skills.
glad u like it brother , if you have a concept you need help with maybe i can do it for you !
Welcome to the forum my friend, your gonna fit right in

Wow! Stunning work! I like!
Another master of Facer has arrived, compliments excellent animation
Coming from a master creator ! i feel honored

thank you sir for your kindest words !
Well, no need to feel honoured. You are very talented and do have a lot of cgi skills! Keep up the great work! You already have a lot of very cool faces on your profile page.