Introducing the "Type A-13A Pilot Chronograph", the first watch in my new Military Heritage series.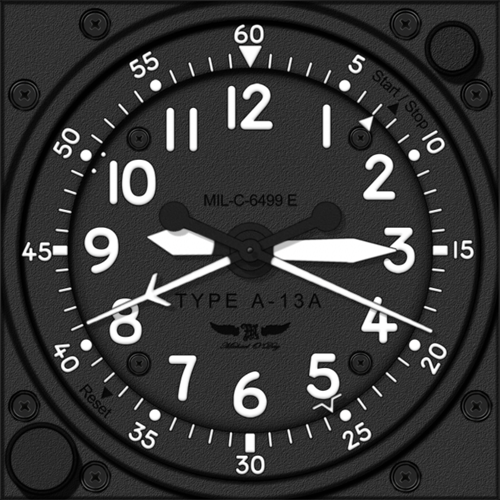 This face is an interpretation of the 1960's era Mil-C-6499 standard for the cockpit clock that was installed in most US military aircraft in the 60's and 70's, including the F4 Phantom and U2 spy plane.
It can be displayed it in its fluorescent yellow or lusterless white variants, or a mixture of the two. For a more authentic look one can also choose to hide the battery and steps indicators.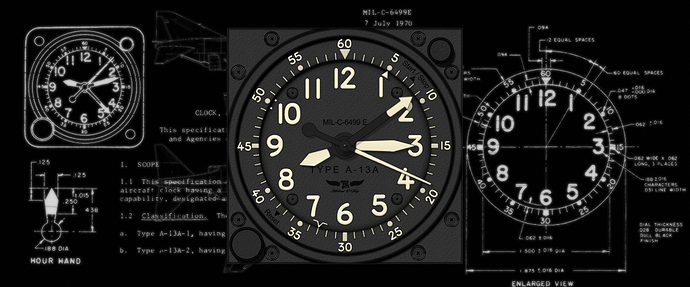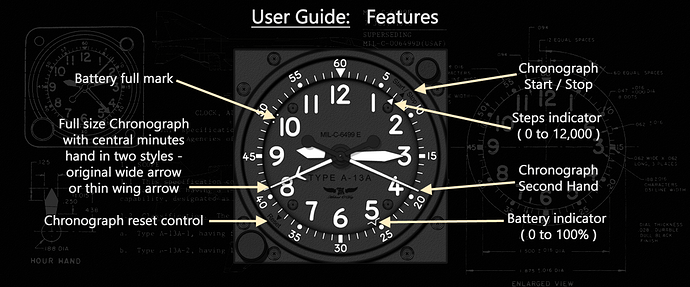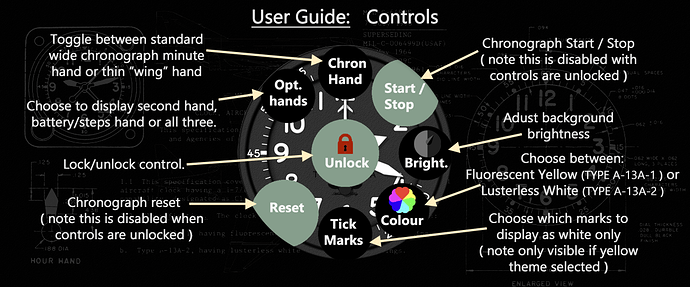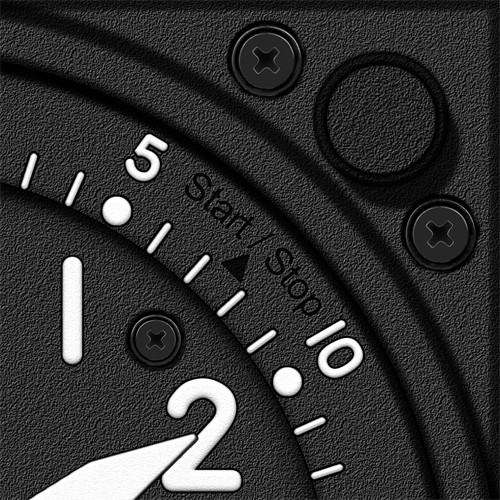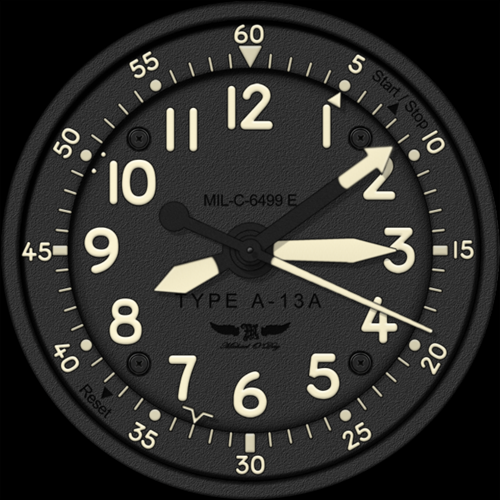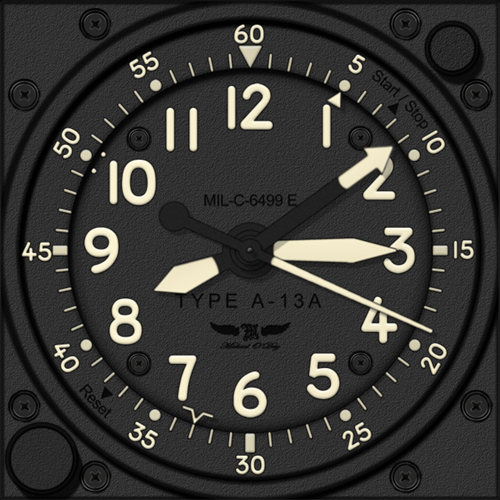 Coming soon!