Super callous fragile racist Moore-supporting POTUS!
(Wake Up For Freedom 02 by Tehos Frederic Camilleri)
Tags: Resist Tehos Frederic Camilleri art graffiti freedom protest animated 心
Comments and feedback welcome!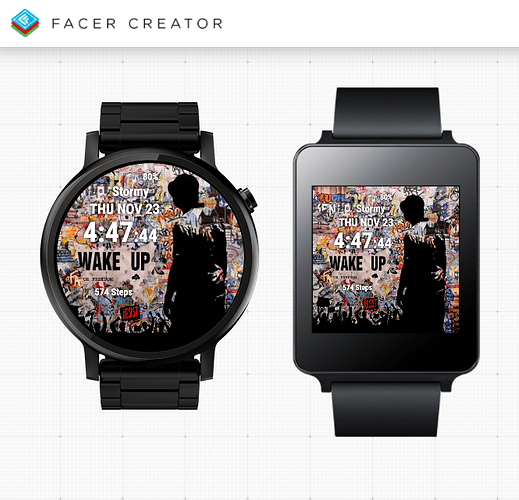 Generally speaking, with political statements you'll cut your syncs by 50%.
Thanks for your words of caution, @Linlay. We've agreed on some things but we disagree on this one.
Time for Gun Control is my second most-synced watch face. I'm well-aware that some people love it and some people hate it. Either way, we are in the dubious company of Yemen in guns in circulation and shooting deaths per capita, so I find any discussion to be valuable.

If fewer syncs is the price of protest art, I'm okay with paying it. It's 2017 and yet a self-admitted pussy grabber in the White House supports a known/observed pedophile for election to the United States Senate. Silence is complicity.
Awesome design. Always stand up for what you believe in. If it costs you syncs so be it. Your ststement and covictions are worth far more. I will definetly sync it on mine!!