Here is a complete retooling of my red chrono with new color options and interactive apps. Hope you like it.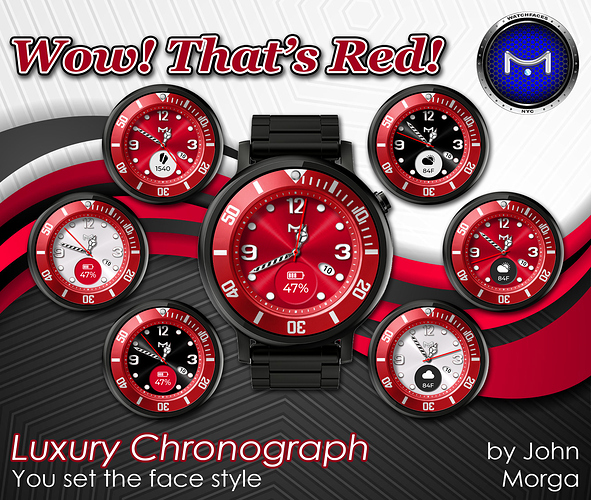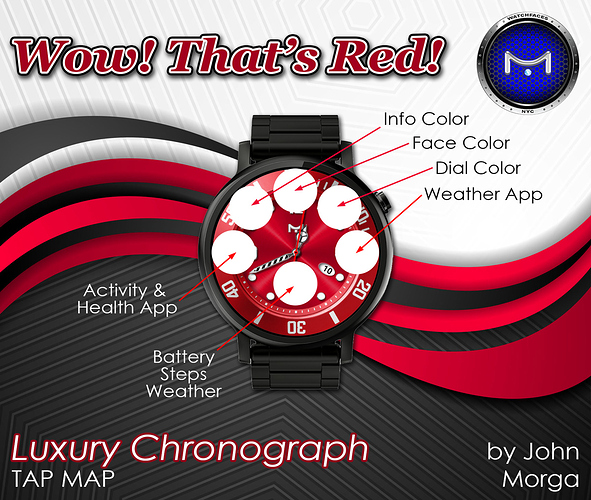 OOOh! That's a pretty one – and red is just in time for the holidays. Outstanding work, John!
I am not usually a big fan of red but this is really cool and sleek. Well done @jmorga106
thanks everybody!!

The full red with white sub dial would be the one I would buy if I had money it's fantastic love all of them tho great work bro
Nice I like bright ruby red.