Is there a way to view your likes and sync counts? Either on the mobile app or website?
I believe you have to upgrade to pro to see the likes. On the sync counts this screen capture from the Facer Creator published section will explain everything.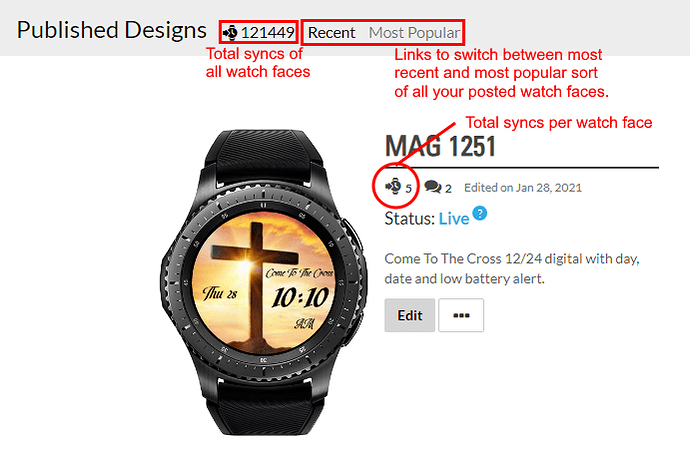 in Pro there are a few more analytics but there is no tracking of likes as far as I'm aware.