The weather data and the Phone battery and wifi strength does not Show on my galaxy s3?
i've got the same problem
Im happy to See this, so im not alone.
But we need a solution.
Hey there!
Can you confirm you're on the latest version of Facer on both the phone and the watch? Latest versions are:
Phone: 4.15.14
Watch: 4.2.10
Thanks!
Thats what it looks like, the Phone battery never change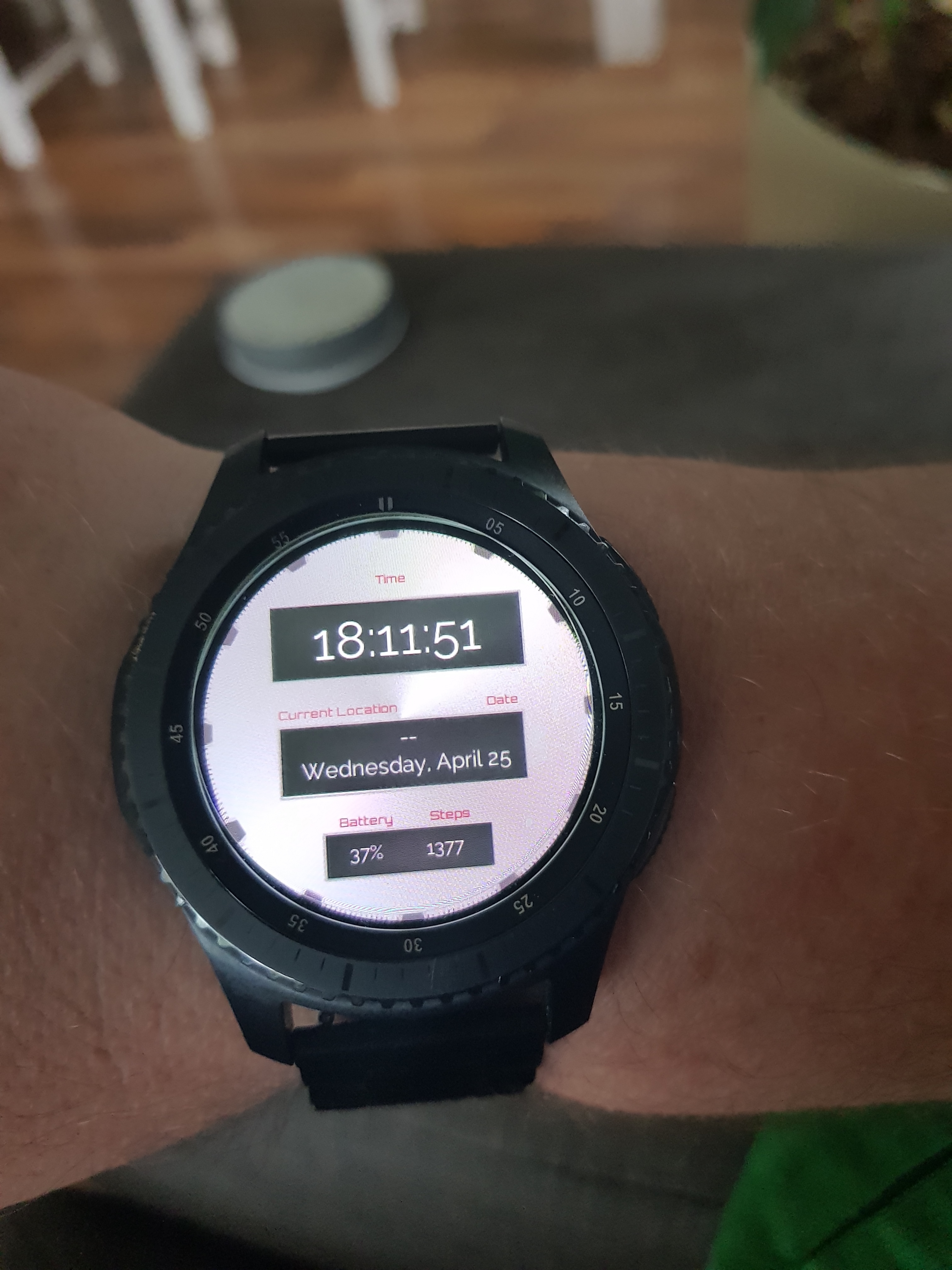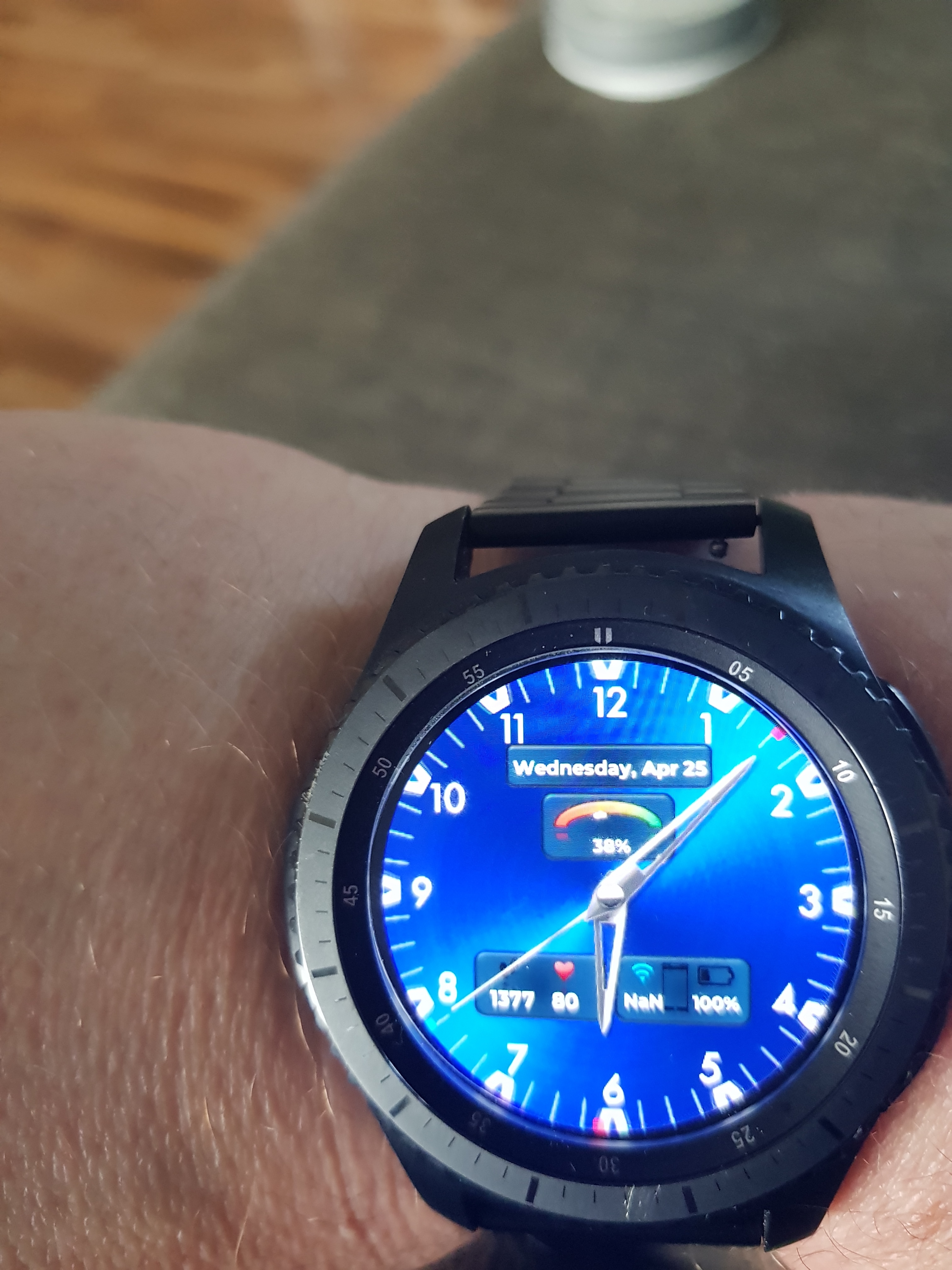 Thanks for the info! We'll run some tests on our side. Can you let me know what version of Android you are running on your phone as well?
FYI - just tested on my own S3 classic and it seemed to work okay. Note that the phone battery is sent to the watch every 10 minutes, as well as every time you sync a new watch face.
Its 8.0.0 on a galaxy s8 Plus.
When i sync the watchface its ok, but it will not Update.
What about the wifi and the weather?
Hello,
I am using a Galaxy S8 running Android 8.0 and Galaxy Gear S3 and after the most recent updates phone battery info is displaying on my watch, however sometimes it seems to take much longer than 10 minutes to update. I've actually taken the time to time it (no pun intended). It has taken upwards of over 20 minutes at times to actually update.
Maybe you can put a settings option the app for us to have it update based on some preset increments such as 1 minute, 5 minutes, 10 minutes, etc.
I don't have an issue with the weather updating but I would also like to have some choice as to when or how often this happens.
The Phone battery is working, but the weather still dont work.
the same here.

Phone and watch up to date
Hi,
I have the same problem. Weather and batery status do not show on samsung galaxy watch.
My phone is samsung galaxy s7 edge.
Phone facer is 4.6.5_99918
Watch facer is 4.6.3.2
Any idea?
Thanks
There was a new Facer Companion update posted today which is 4.7.0 Maybe try unistalling the Companion App then installing to newest version.
Aerajan, tahnks for reply.
I update Facer Companion to 4.7.0.7, but problem still continues.
Than I tried uninstal and reinstal app, but still nothing happend.
In this case, app Facer is unusable for me.
Faces from samsung werable store does not have this problem.
Why every 10 minutes? I would think most users would like the updates more often. Are you concerned with battery drain if an update was made every 5 minutes?
I am guessing, but …
The battery level is an integer and therefore there is only 100 possible values. So at 10minute intervals that would mean that showing 1 percentage change every reading would take just under 17hrs to go from fully charged to empty. So perhaps the assumption is that a battery will in general last more than 17 hrs and so there is no need to read the battery level more often than once every 10 minutes because as an integer it will not change value in less than that time.
In my case, with a Samsung Galaxy Watch and everything turned on, I get around 36 to 40hrs of use ( ie. two full working days, with charging every second night ). So that means it is only changing, on average, around 1 percent per 20 odd minutes or so.
It is just a guess though. Perhaps some watches drain quicker than 17 hrs (?).