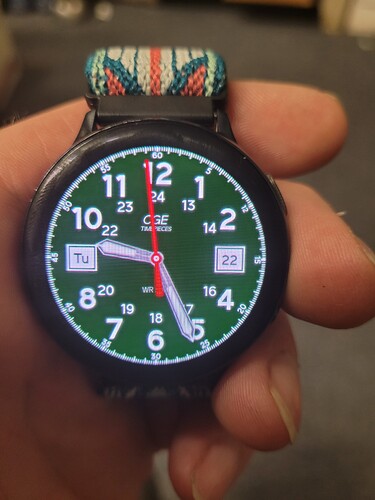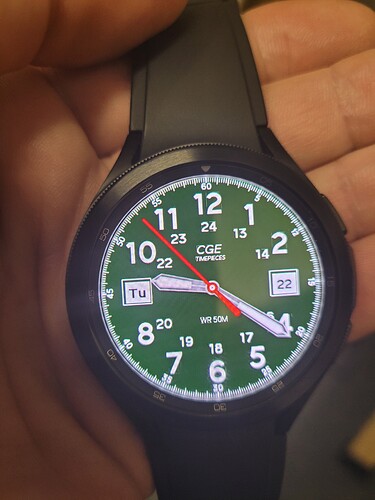 I'd like some opinions. I purchased a new Galaxy watch 4 classic. There is something crazy going on with it. Please compare the two pics I uploaded with one of the faces I created. The colored band is the Active 2 and the black band is the 4 classic. If you look closely at the 4 classic fonts, you'll see fine white lines around many of the numbers (look especially at the 12 and 24 below and the 2 and 14, but it's all over). These lines appear on every face that I put on the watch. The numbers on my Active 2 are clean.
This only happens with facer on my 4 classic. Stock Samsung faces are clear and crisp as are faces from watchmaker. Also the white outline around my DOW and day boxes comes out shifted on the 4 classic as you can see.
Yet another issue with the 4 classic is that sunrise and sunset do not appear correctly as on my creator - again they are in proper positions on my active.
I'd love your thoughts on this. I've already sent an email to the facer team.