Hi @ll,
so you want to know who´s that crazy guy behind the Label "GAUSS"?
Ok. Let´s start with the basics:
Username: Phantasico
Label: GAUSS
Gender: Male
Country: Germany
State: Nordrhein-Westfalen
City: Very small Village near Düsseldorf (lived most of my life in Cologne)
Occupation: Technician, Teacher for technical Drafter and Dual Students (Handish Drafting and CAD Constructing)
Age: 53
PHOTOS:
Thats, what i look like when totally chilled:
And when i am angry:
This way when i am dead:
HOBBIES:
Oh, i do have a lot of Hobbies.

Beside watch facing, which is my No. 1 at the moment, i love Fantasy-Roleplaying, Photographing (People, Landscapes, Macros), perform over 15 years medieval Swordfighting (That´s total fun!), drawing pictures and Cartoons, building realtime VR-Worlds …
Some Impressions: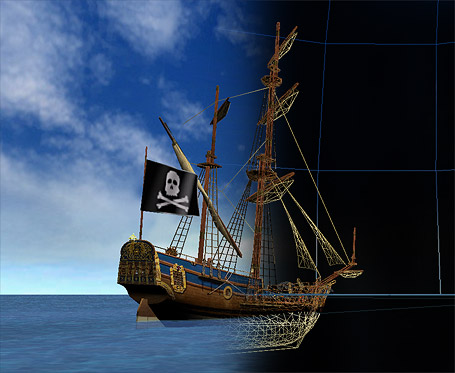 If anyone wants to visit these interactive 3d-worlds check out my website http://www.phantasico.de . You only need to get a free plugin in the download section from http://bitmanagement.com/, a browser (Firefox…) and can access all the worlds on my website. Try - it, it´s fun - and don´t forget to switch the sound on, when you sail and fire the cannons…

PERSONAL STATUS:
I am married and totally in love with my beautiful and intelligent wife. I have two very nice children (Boy and Girl, aged 14 and 12) from my previous Marriage. You can say, i am a lucky man.
WATCH FACING:
I don´t have a special style or prefered designs. I love realistic looking watch faces as well as funny, well animated, or plain ones.
I´ve been working with CAD (Autocad) since 15 Years now and with Photoshop about 20 years and i would describe me as very skilled.
I choosed the label name "GAUSS" because he is the most famous german physician.
So - thats all for now, folks.
Hope, you enjoyed this bio.