I've had a simple face in mind for a long time, but it's technically challenging.
I would like a very fine perforated plate with a digital display behind it.
I never thought that I would hit the limits of my software with this.
This perforated plate has just over 50,000 holes.
That was too much for corel draw.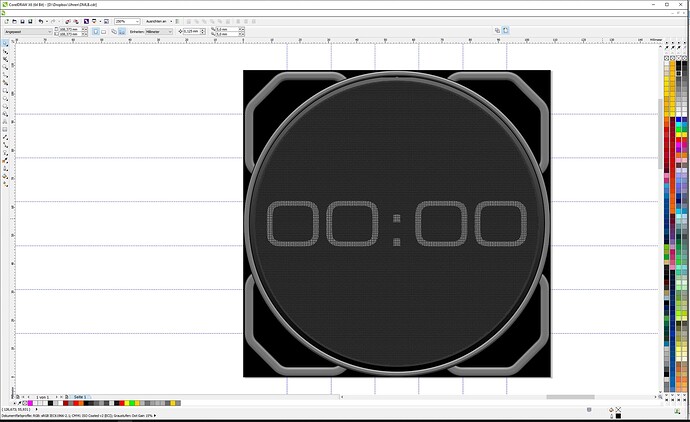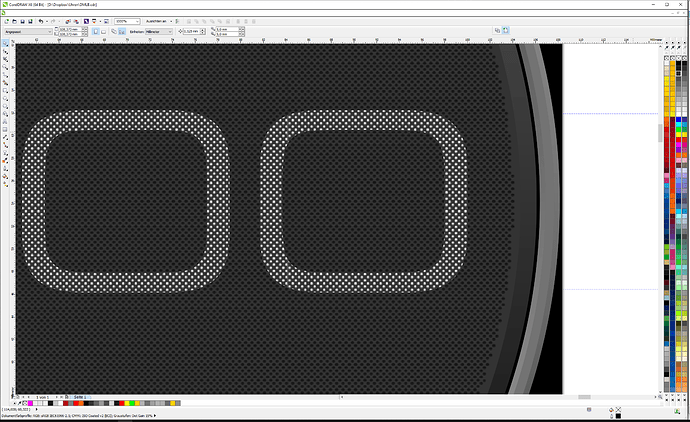 I will probably implement this idea over a longer period of time.
In order to achieve the effect I want, I have to make several of these plates.
I want to create a glow.
I can only achieve this with several levels with different holes.