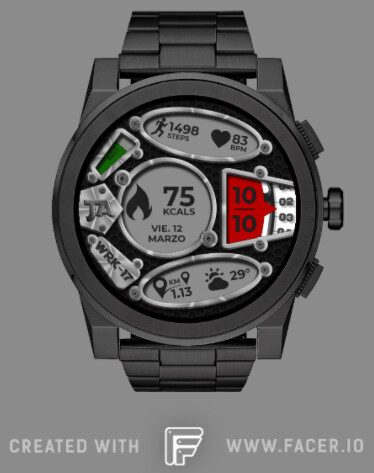 First model of the Workouter collection (soon complete).
Metal embossed displays on a carbon base make the Model 17 an elegant and eye-friendly watch face.
This new collection will focus on tracking body training results, with an easy-to-read interface and improved calculations of calories burned and kilometers traveled during the day. This model also includes a step counter, heart rate, battery meter, weather and, of course, date and time with an analog second hand in the shape of a wheel.
Enjoy!
LINK:
"Julián - WORKOUTER - Model 17 - watch face for Apple Watch, Samsung Gear S3, Huawei Watch, and more - Facer"