Although all is working as intended in the Creator and on my Galaxy Watch, the preview in the Android app for the faces in my Beer Glass Collection do not display correctly. All 3 faces are open for inspection (be kind to the noob

) .
Screenshot from my phone: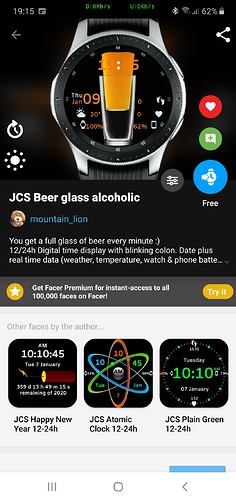 I am running Facer version 5.1.32_101787 on a Samsung Note 10+ with Android 9 (latest available updates for South Africa). Since it is only the preview that has this strange behaviour, it is not serious, but still strange.
I am new to Facer, so am wondering if this is a newbie design error, something on the Note 10, or a bug in the Facer app?