Ever since a conversation with gizmo, I've had this idea in my head.
I don't know much about clockworks, but I know a little bit about motors.
And since we don't really have to be realistic with our watches, I think I should try.
I also don't really know much about animations and coding.
But I can actually draw anything.
I have an Alfa V10 engine in mind as a guide.
I really like the arrangement of the elements.
This probably goes well with the clockwork theme as well.
I would prefer timing chains instead of belts.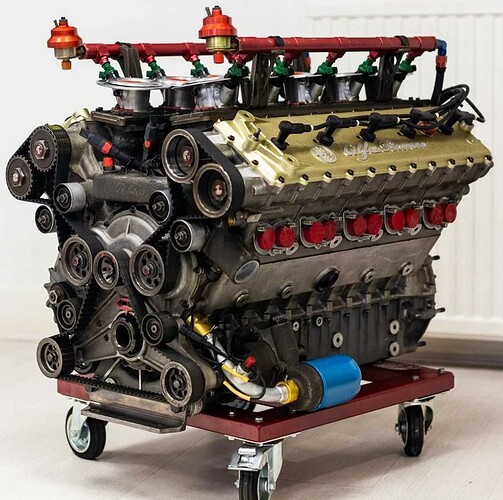 I would be very happy if I had your help with this.