the background really inspires me
Love that little Tourbillon at the bottom


That's a great job you've done there mate, well done, should get quite a few syncs I'd have thought


Community hasn't had a challenge for a little while; maybe post the Guilloche background as the latest Challenge?

Yeah, me too. Great job on the Tourbillon @russellcresser. Not sure if I'm convinced by the guilloche - to me a guilloche is an engraving, whereas yours looks like its raised.
Thanks Gizmo. I did wonder but it is a bit Niche for many to be Intrested :::)))
Rich. I blame Rhino4 and its Basic Render Farm :::))) I will work on my Reilevi :::)))
As simple as can be for starters. I am just working out what will read on our Watches. I made a couple that just came out a grey colour. You have to see the groves. I am goung to try with a shaped cutter should get more kick of the tops of the ridges. I am relying on the Render Engine of Rhino. I am to old to get into another way of doing things :::)))
Production Rhino is up to Ver. 7 now (around 7.14 last time I checked.) I don't use any of it's rendering options, but my guess is they have had some fairly major improvements since Ver. 4.
Yeah @birkb. Thier pricing structiure has kept pace as well. I started using it when it was Beta. Free then. My Boss gave me the 4 when I retired . They have 5 Now . Genrally I am delighted I was usualy making STL files for my Printer. That is why all my watch faces look like they could be made in PLA



I tried to model it in my CAD (to substract array of 120 rings with triangle profile from a plate), but after about 1/2 OK grooves, it suddenly said it was not able to finish boolean operation


So I went to youtube and continued learning from a master of gimp suggested by B#.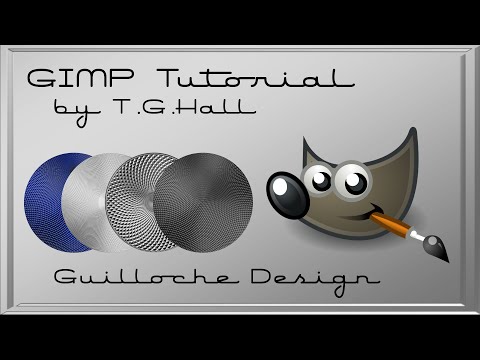 I use Rhino to design all my 3D printer things. You can get a 90 day free trial just by signing up with your email ID. After 90 days just set up a dummy/free email address and start over.
Yeah the Boolean just makes my little laptop fall over . I have promised myself to get into Gimp this year and here we are June already . Thanks for flagging up the Tutorial .
It's pretty easy in Affinity Designer. :-/
Tutorials or it didn't happen!
Here are a couple of samples (based on the same pattern mind you). Do you want a tutorial on this?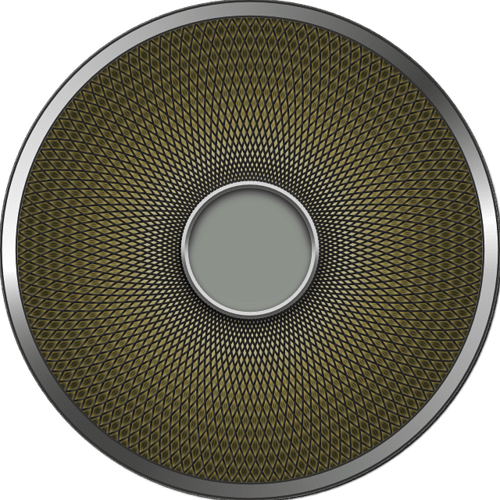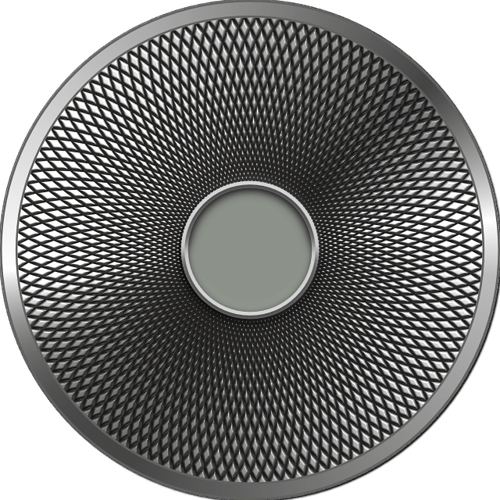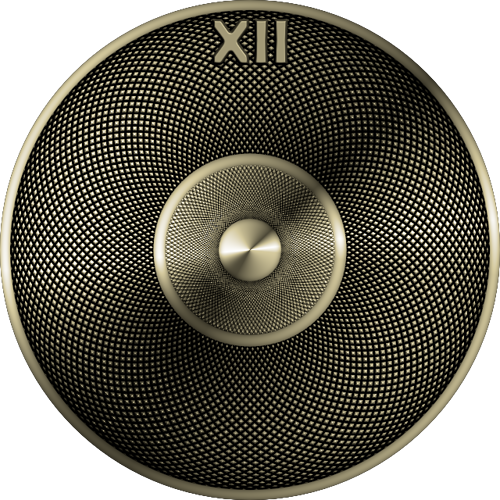 [Edit: added a better sample]
Wow . Yes please . Do you have to pay for Affinity eventually . I am looking at the download as we speak . I got Inkscape because a lot of Facers were talking about it . Have not used it yet.
Nah, I was just messing with ya


I use Photoshop, not affinity, and I've seen that gimp tutorial before, I can work the same out in Photoshop, but I see Russell wouldn't mind a tutorial.
Pretty sure you do, but it is a once in a lifetime payment and it's not that expensive. It was on sale for half a while ago…
Affinity designer is pay for, yes. I imagine Affinity will have another half price sale on soon (maybe black friday?). I paid once for it (years ago), and have had free updates ever since. I'm not sure if that will ever change. Half price is about $40CDN here. Not sure what that is in UK money, but its less than half a tank of petrol for me, and my car ain't very big. They have a demo if you want to try it out first.
I'll see what I can do about a tutorial. I don't have any screen cap software, so might be a bit painful.
Hey Rich please do not sweat over the tutorials. I will sort it out. I will try the free Trial. I could run to 50 GBP one Day . See how the test goes :::)))