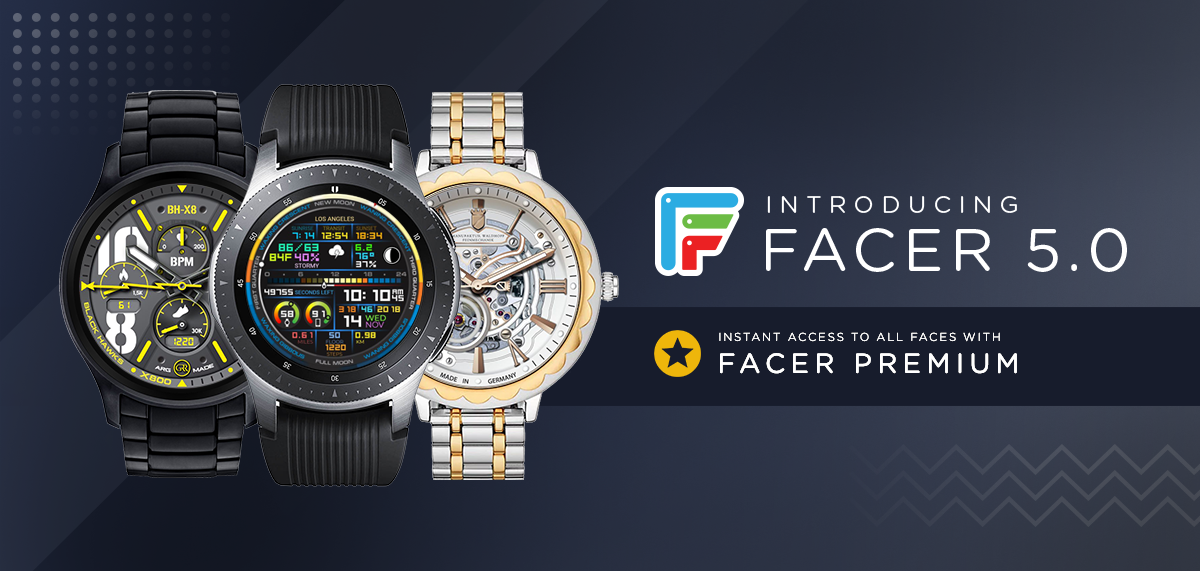 Hi all!
We couldn't be more excited to be releasing Facer 5.0 today, a major update to the largest watch face platform in the world which now counts over 3 million smartwatch users, 70k watch faces, and 20k watch face designers.
Facer 5.0 introduces a number of new improvements to the platform:
Facer Premium: the first watch face subscription for smartwatch users enabling seamless access to Facer's massive database of premium watch faces on all their devices.
New Watchmaker Series Partners: we're excited to be adding 3 new brands to our Watchmaker Series collection, reserved exclusively to partners in the traditional watch industry: Mr Jones Watches, AVI-8, and Daniel Will-Harris.
Facer Feed: Facer now automatically curates faces every day based on your favorite designers, brands, and styles. Picking your watch face for the day has never been easier!
Full iPhone support: smartwatch users using an iPhone can finally access the full Facer platform and all its features with the latest to our iOS app — at last!
Support for new smartwatches: Facer now supports over 50 different smartwatches models, including the latest Fossil Sport, Montblanc Summit 2, Samsung Galaxy Watch, and more.
For all the details about this release, head over to news.facer.io!