Hello There,
I don't know, if this topic is only my problem, but I prepared an overview about the emails and notifications I get at the moment.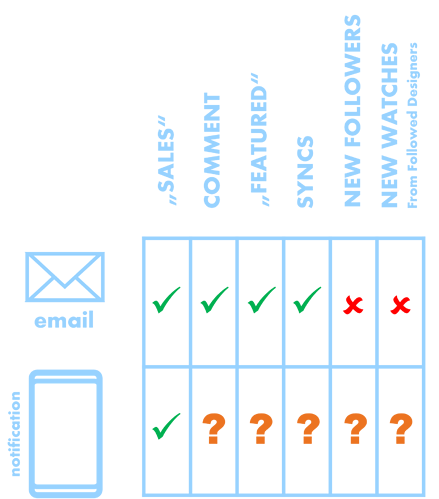 ? means in my case, that I got this information in the past (or sometimes) but it doesn't work right now.
Actually, I would have no problem to pass phone notifications, however if it it possible I would love to
get emails about the new watch faces from designers I am following, as well
emails about my new followers.