Hi to all
Let's see if anyone can help me. Some times, in real watches, i see dials more or less like this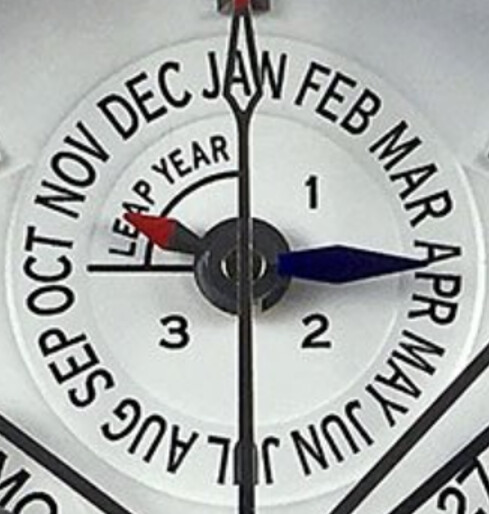 with a small hand marking "Leap year".
Now, if i would do something similar, which formula should i insert in the rotation of the small hand to properly indicate the Leap year?
Thanks in advance for any help
Cheers