I had no idea they had enough weight to damage their own screens… that sucks.
The glass isn't chipped or broken, but the LCD appears to have taken a hit.
Oh, fuck! Thats bad!
I killed my sunglasses yesterday, but this i much worse!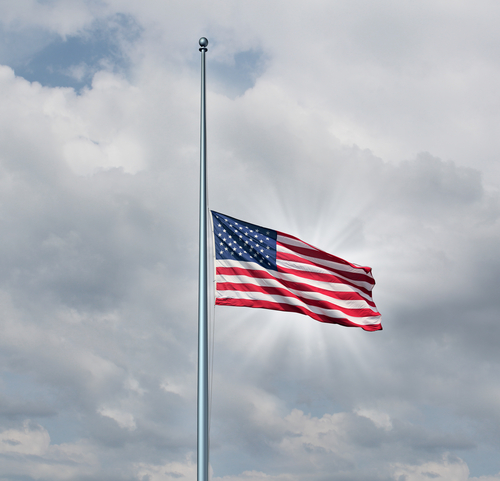 I offer my sympathy
Well I need some recommendations. Should I pick up another Huawei? I like the classic look. Its a simple stainless steel case with a large screen and not too thick. Only thing I didn't really care for was the battery life. Mine tended to last about 16-20 hours depending on the face.
Going off of the new Smartwatch Tracker, the top models are:
Samsung S3
Samsung S2
Ticwatch Express
Huawei Watch 2
Motorola Moto 360
Asus ZenWatch 3
ASUS ZenWatch 2
Sony SmartWatch 3
Huawei Watch
Samsung Gear Sport
Awe man, I'm so sorry to see this. I can't make a recommendation because I only have my Samsung Gear Live that was a gift and have never used any others. I am very interested to see what you all prefer and why though. I've been meaning to ask for awhile now.
First, my condolences, it is also a big tragedy for us.
Second, my suggestion:
Asus Zenwatch 3
The advantages:
nice appearance, large screen, fast speed
Disadvantages:
after 6 months of use yet not discovered
oh man @eradicator09 sorry to hear. The S3 is nice but it is too bulky for me for everyday wear. I have to wear dress shirts for work and my problem is the sleeve cuffs. The classic was not bad bulk-wise, but still had a bunch of sleeve problems.
A 1/8" cut in the buttonhole with an exacto knife solved 80% of my cuff clearance problems, but now this is an extra check when I buy shirts. I have to try them all on with my watch on. LOL
Just something to think about with the S3 (and other large watches) if you have to wear dress shirts.
john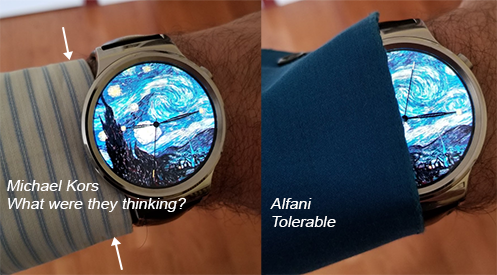 Yikes! Just one drop?

As to my suggestion, I love my Moto 360. I've never had a problem in the 3 years that I've owned it. I suspect that the reason it isn't as popular as others is because they are no longer sold in the US.
@eradicator09 wow that sucks!
@jmorga106 FYI, the Gear Sport is a good compromise if you like the S3 but find it too bulky.
I prefer my Huawei-Classic, but the Gear Sport would also be my second choice.
Anybody have the Ticwatch? Here is my list of possible replacements:
Huawei Original - Open Box or Refurb $150-180
Samsung S3 Frontier - $180-250
Ticwatch E - $150
Samsung Rumor Mill…
Release possible fall. The prices of the S3 should be falling soon so if you can hold out a little longer. That's news was around 4/4/18
I broke my samsung smartwatch s3 a year ago. So I know how you feel. If your looking for a replacement watch, I recommend the lemfo les 1. Have a look on youtube for review but I can tell you it's a good watch from my personal experience.
I'm leaning toward the Samsung S3 at the moment. Any comment on the Frontier vs the Classic? My Huawei was a stainless steel case like the Classic, so it would be a similar look. My only complaint is the Gear is a 22mm band size versus the 18mm for the Huawei. So the bands I've gotten so far would be incompatible.
But the 18mm are not wide enough in my eyes, 22 mm looks better.
I have the Frontier. It's sometimes makes me feel like I am wearing my dad's watch, but I also know it can take some banging around. I haven't fully tested. I like the ability to make phone calls in a crunch, or if out for a walk can take the call. The real issue I have and someone mentioned, some shirt cuffs can get hung up on it. I usually get about day and a half battery if BT, not sure how long by itself but I know I have made it 18 hours.