Hi There!
Time to time I do a big overview about more that the TOP 10* and today (July 13, 2018) is the day

TOP 10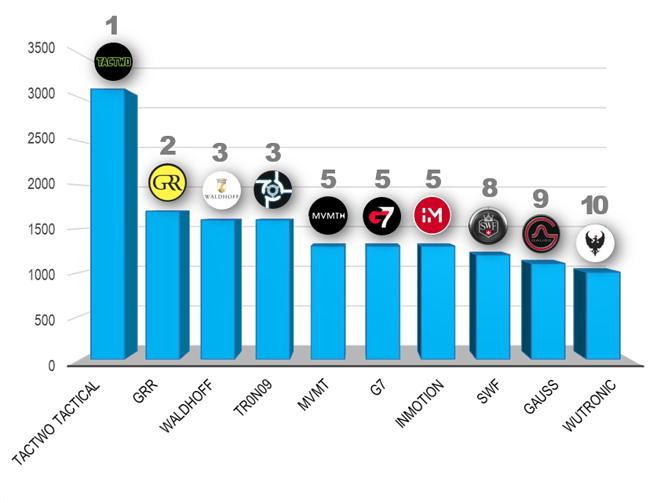 TOP 20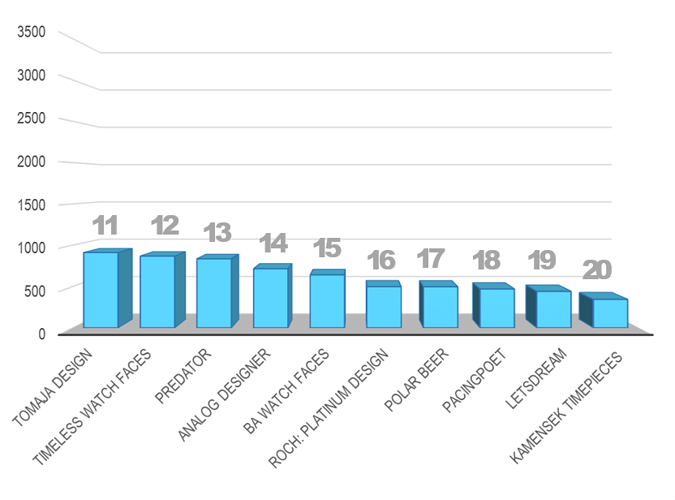 TOP 30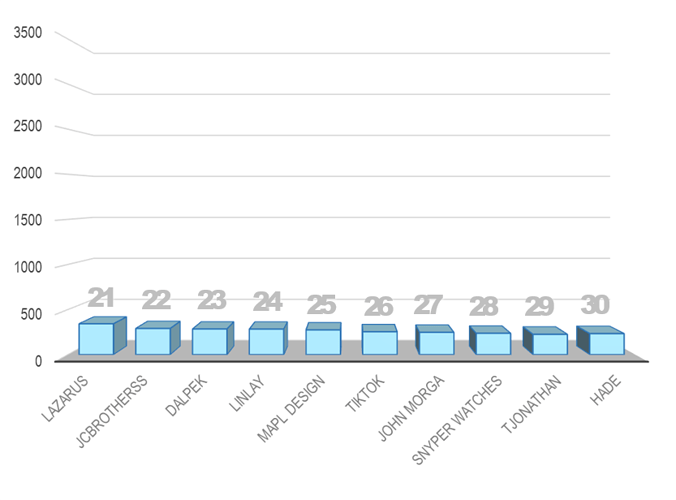 Here are all listed designers I'm tracking at the moment:
Tactwo Tactical, GRR, Waldhoff, tr0n09, MVMT, G7, INMotion, SWF, GAUSS, wutronic, TOMAJA Design, Timeless Watch Faces, Predator, Analog Designer, BA Watch Faces, Roch: Platinum Design, Polar Beer, Pacingpoet, LetsDream, Kamensek Timepieces, LAZARUS, JCBrotherss, Dalpek, Linlay, MAPL Design, Tiktok, John Morga, Snyper Watches, TJonathan, HaDe, RK Design, Mellin, anj, Stephanie Carls, Orakix, ADI'S DESIGN, Philippe, Q.F.L. Watch Faces
*This unofficial TOMAJA TOP 10/ 30 Designers Chart based on the total followers number of featured and premium designers at the Facer platform. Please enjoy this date very carefully, especially at the places TOP 15 and more. If you know somebody who actually should be in the ranking, please write me a comment or a private massage and I will add this designer for the next TOMAJA Statistic Data post.