I have now completed my new design and published it with the name "Aviator Mk.2".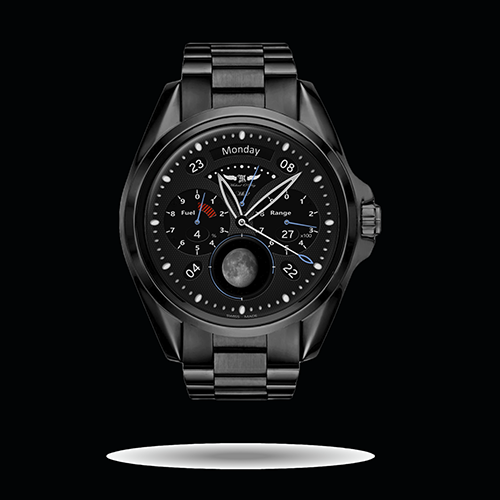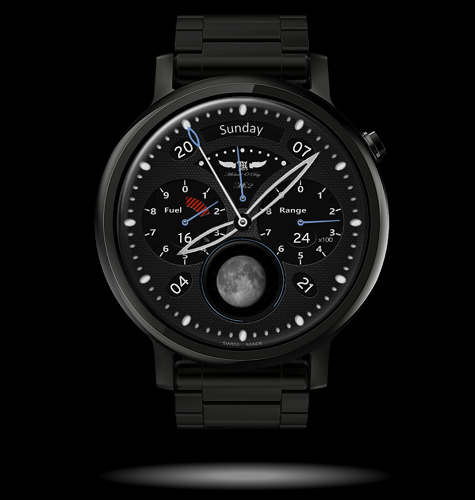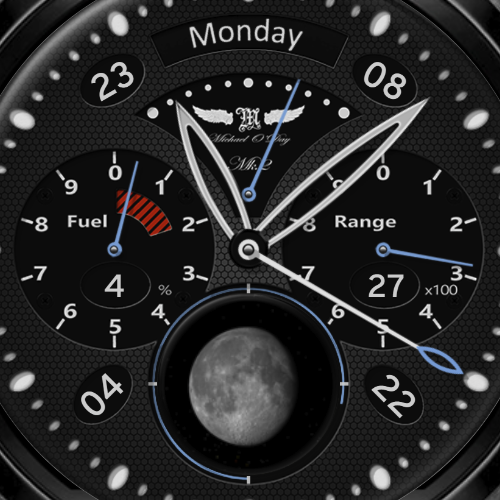 Included displays are:
Day of the week at top centre of the face;

24hr time ( in two windows either side of the day of the week window );

Current month and date ( in two windows either side of the moon display );

Battery charge ( "Fuel" - left small dial );

Steps ( "Range" - right small dial );

Metronome at top centre with a period of 2 seconds;

Image of moon that changes to reflect the current phase of the moon; and

a moon phase display consisting of a thin blue arc drawn around the moon window that changes length to indicate the phase of the moon ( full circle = full moon, half circle = 1st or 3rd quarter and blank = new moon )
…
Original thread continues from here …
…
Just a work in progress at this stage…
I have pretty much finished the dial. I have not yet decided on the hands.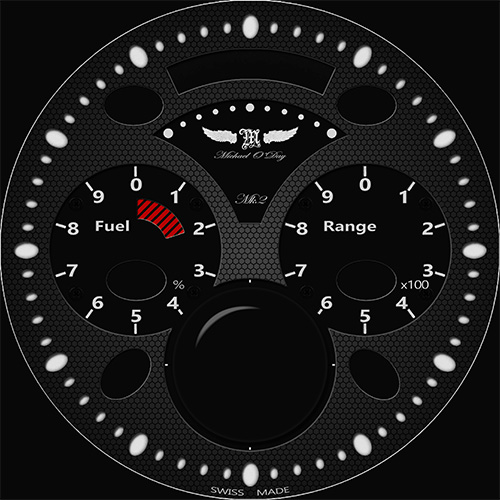 The top windows ( left to right ) will show Hours, Day of the Week and Minutes
The modified arc window ( the one with the dots ) will show a 1/10 second hand that will take one second to move from one side to the other and another second to go back again. Sort of a metronome with period of 2 seconds

The two small ovals at the bottom will show month and date.
The large bottom circle will show an image of the moon as it changes phase and there will be a thin circle that will rotate around the edge of the window to give the exact phase.
But, I have run out of steam at the moment and I can't face putting it all together in FACER just yet

; maybe later tonight or tomorrow …