Hi there!
after reading this discussion about the sinusoidal function using for different effects (breathing, shaking , wave production, floating , movements, animated objects, etc.) I decided to try to explain it in a simple picture and video (gif) form.
Here is the example expression for a moving part in the X Axis (X Position).
(160 + ( 120 * ( sin ( #DWE# * 2 * pi ) ) ) )
And here is a kind of graphic description of this formula.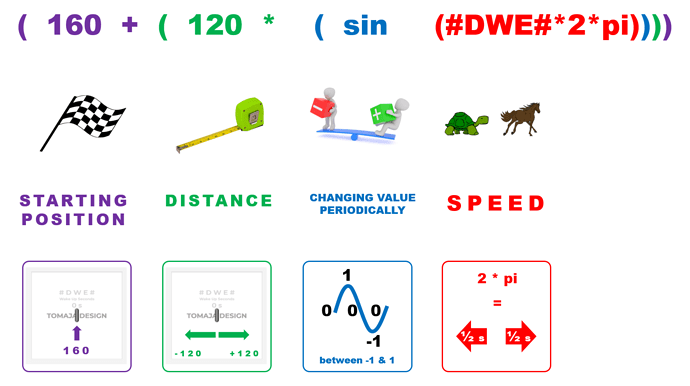 The original speed (2*pi) in the facer creator could be seen at the following gif picture.
If somebody is more interested to the mathematical explanation, you could find a great explanation here and here .
Please let me know if you

this kind of TOMAJA Micro Tutorials

Thanks.